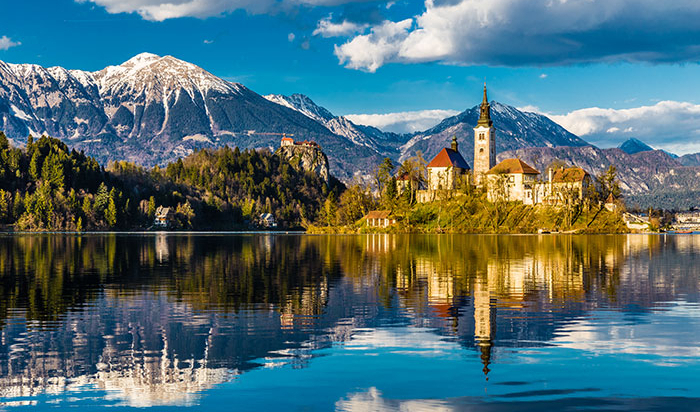 Zagreb - Ljubljana - Bled
From 01. 06. 2017. Croatia Bus begins to operate seasonal bus line Zagreb - Bled / Bohinj in Slovenia that will take You via Ljubljana to the most beautiful alpine lake - Bled. Either on business or on vacation due to morning departure and afternoon return this bus line provides You unlimited possibility to plan a visit to Slovenia.

Daily departure from Zagreb according to the timetable: Zagreb (08:00) - Ljubljana (10:20) - Bled (11:20)
Daily departure from Bohinj according to the timetable: Bled (19:35) - Ljubljana (20:35) - Zagreb (23:45)

One - way ticket from Zagreb to Bled at a promotional price of 130 kn *, while the price for round trip is 208 kn*. Special discounts for children under 12 years.

* The price does not include the baggage, bus-terminal and/or booking fees.