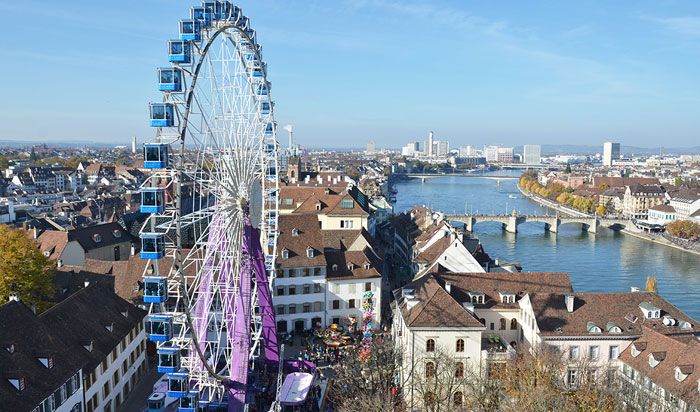 From Switzerland to Milan (I), Istria, Kvarner and Damatia
The bus line Split - Basel, which has been from recently run by Croatia Bus, operates from Split to Switzerland, and conversely, four times a week and connects all major Swiss cities like Lucerne, Zurich, Bern, Basel, Lausanne and Geneva to tourist destinations all over the Croatian coast, from from Istria (Pula, Poreč, Rovinj), Rijeka to Split, with numerous possibilities of further travel to Dubrovnik, destinations in Bosnia and Herzegovina and Montenegro. Before reaching Croatian territory the bus stops in Milan (Italy), so passengers can travel at reasonable prices from Switzerland either to neighboring Italy or to any major tourist destinations all over the Croatian and Montenegrin coast as well as to destinations in BiH. If passengers wish to travel to Zagreb or in eastern Croatia, they can change bus in Milan and continue to travel with Osijek - Geneve line. More about Osijek - Geneve bus line please read hier.
Departure from Split (HR) on Tuesdays, Thursdays, Saturdays and Sundays:
Split (11:30) - Šibenik (13:15) - Zadar (14:45) - Otočac (16:40) - Senj (17:20) - Novi Vinodolski (17:45) - Crikvenica (18:00) - Rijeka (19:00)

The line operates through Chiasso, Lugano, Lucerne, Zurich, Bern and Basel, and extends to Lausanne and Geneva on Tuesdays and Saturdays.

Departure from Switzerland (CH) on Tuesdays, Thursdays, Fridays and Sundays with Basel - Split bus line:
Geneve (13:00) * - Lausanne (14:00) * - Basel (16:30) - Bern (18:00) - Zurich (18:30) - Luzern (19:30) - Lugano (21:45) - Milan (I) (23:15)

* Departure from Geneve and Lausanne only on Tuesdays and Sundays
Booking for departures from Croatia: +385 91 2181 456 or +385 91 2181 655
Booking for departures from Switzerland or Milan on the number here.