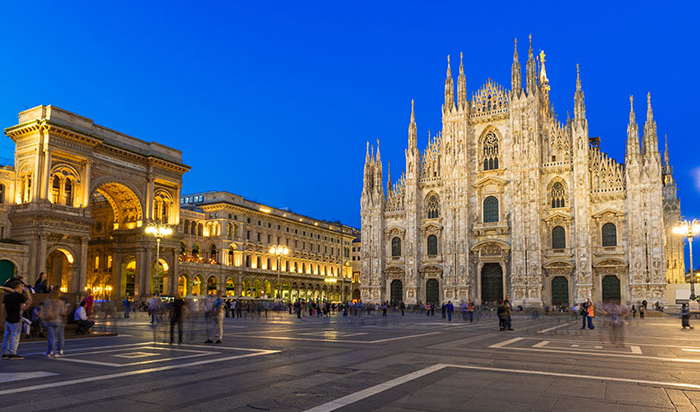 Milan
The service is part of the bus line Osijek - Geneve and Split - Basel, although there is opurtunity to travel from all accross Croatia with bus change in Zagreb. The line operates every day year round except possibly for some public holidays. Departures avaliable also from Bosnia and Herzegovina and Montenegro with the same rule of bus changing in Zagreb or Split. Taking into account that bus line operates to Switzerland, there is great possibilty of travelling between the cities of Croatia, Bosnia and Herzegovina, Montenegro, Switzerland and Milan.
Daily departure from Zagreb Bus Terminal at 16:30 with arrival in Milan at Lampugnano Bus Terminal (Via Giulio Natta 226) at 01:00 (the next day).
Daily departure from Milan at 23:15.

In addition to the bus line Osijek - Geneva departing from Slavonia and central Croatia, for passengers from Dalmatia, Kvarner and Istria to Milan there is Spit - Basel bus line, four times a week (from Istria once a week by 27. August), on which You can read more here.

Whether passengers travel from Dalmatia, Istria and Kvarner, central or eastern Croatian, expected time of arrival in Milan is at 01:00. The line Basel - Split also on the days of operation proceeds from Milan at 23:15.
If you are heading to Italy's capital of chick, just pick the date and book the ticket.
Timetable available here.