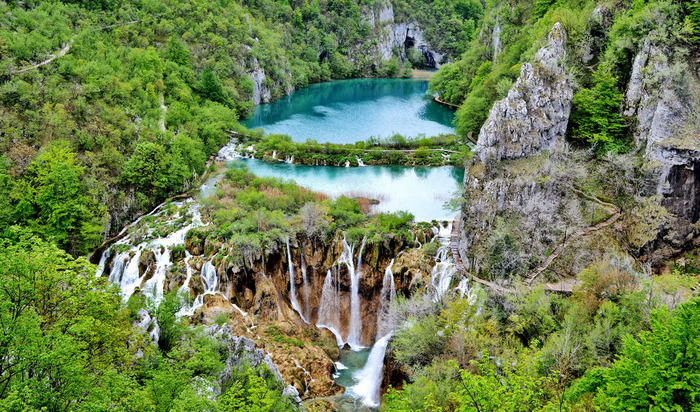 Plitvice Lakes National Park
From now on from Zagreb to Plitvice Lakes at a price of 99 kn* for one-way ticket and 158 kn* for a round trip!
Within the transport network of Croatia Bus there are more bus connection to Plitvice Lakes National Park from different parts of Croatia and at different departure times. Bus lines that operate via the Park are Zagreb - Split at 08:40 from Zagreb, Zagreb - Vir at 15:00 from Zagreb with back trip from Vir at 17:23, Dubrovnik - Zagreb at 07:15. The line from Dubrovnik operates through Metković, Opuzen, Ploče, Vrgorac, Split, Skradin and Zadar, so the visit to the Park is possible from these cities too. Since the Park does not have a bus station, boarding of passengers takes place in front of the three entrances to the Park. Timetables can be found here.
* The price does not include baggage - , station - or reservation fee.